Post by Ben on Jun 13, 2011 13:48:19 GMT 8
Four super-efficient engines for next generation Kia Picanto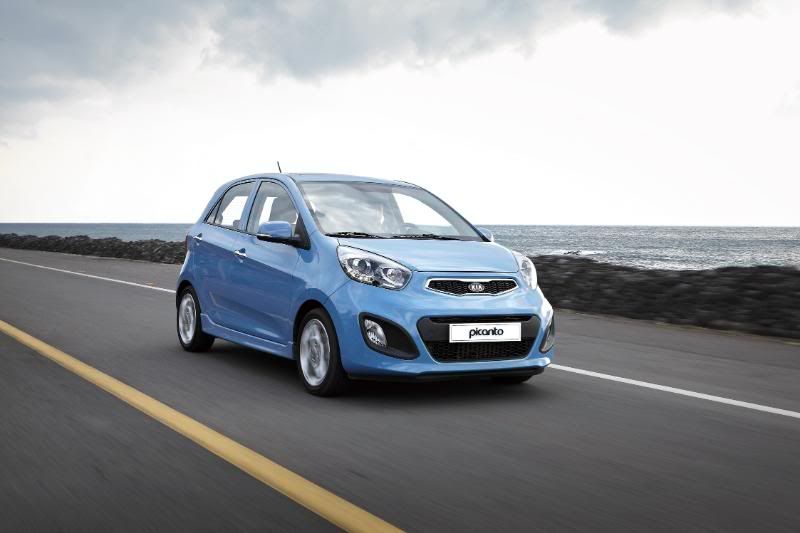 - All-new powertrains with low emissions and enhanced economy
- Advanced 'large car' comfort and safety features, plus great value
- Global premiere scheduled for March 1 at Geneva Motor Show
(SEOUL) January 24, 2011 ? Kia customers will benefit from the next generation Picanto's greatly reduced CO2 emissions and improved fuel economy when the company's latest A-segment hatchback goes on sale around the world later this year.
Making its global premiere at the Geneva Motor Show in March, new Picanto has been redesigned and re-engineered with stand-out styling that conveys a sense of solidity and maturity. Longer than the previous model, and with an extended wheelbase, new Picanto promises more passenger comfort and 27% increased cargo space. Offered for the first time with a choice of five-door and three-door bodystyles, it is set to completely redefine its position as one of the most competitive vehicles in the global 'city car' A-segment.
Buyers of new Picanto will be presented with a choice of four all-new super-efficient powertrains ? three versions of the 1-liter, three-cylinder Kappa engine (gasoline, flex fuel and bi-fuel) and a single 1.2-liter four-cylinder gasoline Kappa power unit ? depending on individual markets.
Power outputs will range from 69 to 85 ps, with maximum torque between 94 and 121 Nm. Exhaust emissions have been significantly reduced, so that regular models in the new Picanto line-up will have a CO2 rating of 95 to 105 g/km. The bi-fuel 1-liter engine will generate 82 ps and 94 Nm of torque. Fuel economy will range from 4.2 to 5.9 liters per 100 km, contributing to lower running costs.
In Europe, all models will be available with Kia's fuel-stretching ISG technologies, cutting emissions to between 90 and 100 g/km ? so that every model qualifies for local emissions-based tax savings, where available ? and improving fuel economy to a range of 4.1 to 5.6 liters per 100 km.
The engines will be mated to a choice of five-speed manual or four-speed automatic transmissions, depending on market.
New Picanto is destined to be a highly competitive newcomer in the A-segment. As well as offering new levels of powertrain efficiency, it boasts a distinctive exterior, sophisticated interior, and numerous 'large car' advanced comfort and safety features like LED daytime running lights, button-start with smart key, grip-type outside door handles and six or seven airbags, depending on region. The new Picanto will also maintain Kia's reputation for delivering great value.
The next generation Picanto will make its global premiere on the Kia Stand (Number 6441, in Hall 6) on March 1, the opening press day of the 2011 Geneva International Motor Show.
###
Kia Motors Corporation (www.kia.com) -- a maker of quality vehicles for the young-at-heart -- was founded in 1944 and is Korea's oldest manufacturer of motor vehicles. As part of the Hyundai-Kia Automotive Group, Kia aims to become one of the world's premier automotive brands. More than 2 million vehicles a year are produced in 13 manufacturing and assembly operations in eight countries which are then sold and serviced through a network of distributors and dealers covering 172 countries. Kia today has over 42,000 employees worldwide and annual revenues of over US$14.6 billion. It is the major sponsor of the Australian Open and an official automotive partner of FIFA -- the governing body of the FIFA World Cup™. Kia Motors Corporation's brand slogan -- "The Power to Surprise" -- represents the company's global commitment to surpassing customer expectations through continuous automotive innovation.
- Extracted from Kia International Website